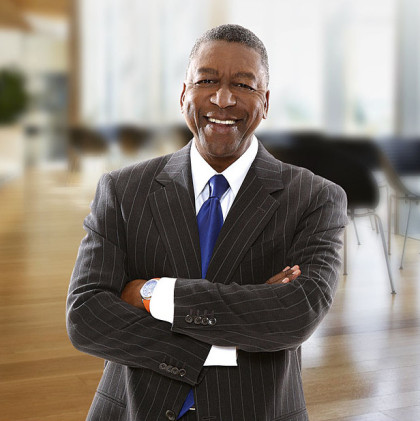 Robert Louis Johnson serves as Chairman of the Portability Services Network, as well as the Chairman of Retirement Clearinghouse (RCH). Mr. Johnson is the Founder and Chairman of The RLJ Companies, LLC, a diverse portfolio of companies. He also owns or holds interests in businesses operating in hotel real estate, private equity, automobile dealerships, content streaming, gaming and sports betting.
Mr. Johnson is also the founder and former chairman of Black Entertainment Television (BET), the nation's first Black-owned cable television network.

Mr. Johnson was the first Black American Billionaire to appear in the Forbes magazine billionaires list.
Mr. Johnson made history as the first Black American to become the majority owner of a professional sports organization when the NBA Board of Governors granted him the expansion Charlotte NBA franchise on January 10, 2003. He also assumed ownership of the WNBA's Charlotte Sting.
Back to Management Team